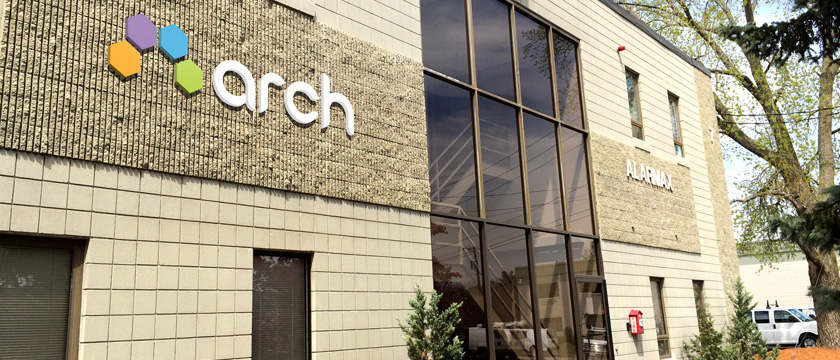 FOR IMMEDIATE RELEASE:
Arch Creative Group Rebrands, Releases New Brand Identity and Website
WOBURN, Mass., August 4, 2014- Arch Creative Group is excited to announce our new brand identity, symbolized by the introduction of a new logo and core service offerings! Our new identity is representative of the collaboration of our creative services, ideas, diverse employees and cohesive relationships with our clients.
Arch Creative Group combines technology, creative thinking, brand awareness and marketing strategies to craft digital experiences. Pushing the boundaries of web and mobile design is what we do! We provide the best content and the most innovative technology for our clients.
At Arch, we don't build websites, we're digital problem solvers. We craft strategically focused digital experiences that generate significant results and ROI for our clients. Our core focuses moving forward include responsive web + mobile design, brand identity strategy & development, and digital marketing strategy consulting.
"We're not trying to be all things to all people. What we've learned is that focusing on our core verticals is what will allow us to deliver the best possible solutions for our clients and their customers. Arch has an energetic creative team that is focused on our mission of defining and crafting digital communication tools that generate high impact results. We're incredibly pleased with how Arch Creative Group is positioned in 2014 and beyond!"
– Chris Nash
Chief Experience Officer, Arch Creative Group
In addition, we have moved to a 1600 square-foot office space. Our new headquarters is located at 7 Wheeling Ave, Suite 2A Woburn, MA 01801. Come visit and lets us show you how our creative ideas can help your business grow.
More information about Arch can be found at https://archcreativegroup.com
About Arch Creative Group
Arch Creative Group arrived on the playing field in 2009 as a group of well-seasoned professionals looking to expand their innovative reach. At the core of our founding was the belief that planning, intelligence, and purpose saves time and money. We turn insights and strategies into experiences to engage with consumers in relevant and inspiring ways. Today we continue to honor those values with every relationship we build and every challenge we meet. Based in Massachusetts — our operations are both local and national.